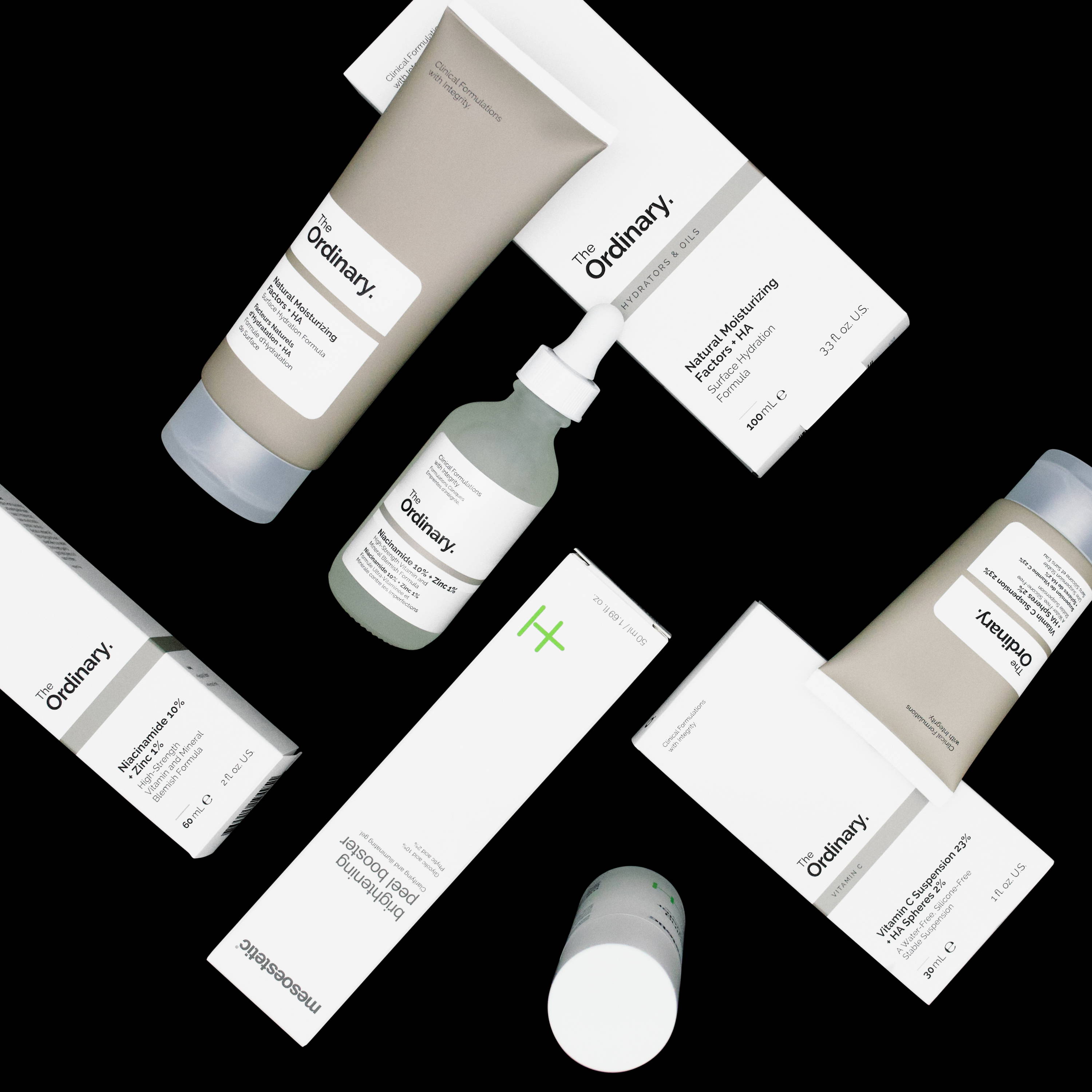 Expect visible reductions in surface level hyperpigmentation due to scarring, hormones, post inflammatory response within 4-6 weeks.
Shop before 12noon (AEST) for same day shipping
Free Personal Consultation Available
30 Day Hassle Free Return


Each ingredient in this set is clinically proven to fade surface level skin pigmentations, accelerate skin cell renewal and even skin tone.

Within 4-6 weeks of continuous use, you will see:

+ Less Inflammation & Redness
+ More Even Skin Tone & Complexion
+ Smoother & Brighter Skin
Suitable for all skin types
MESOESTETIC
BRIGHTENING PEEL BOOSTER 50ML
+ Glycolic Acid 10% & Phytic Acid 2% to optimise skin cell renewal
+ Prevents and corrects the appearance of dark spots
+ Evens skin tone, clarifies and brightens skin
*Do not use Glycolic Acid on sensitive, peeling or compromised skin.
*Avoid the eye contour and contact with eyes both during application and rinse off.
* This product may increase your skin's sensitivity to the sun, therefore, suncreen is recommended while using this product.
THE ORDINARY
NIACINAMIDE 10% + ZINC 1% 60ML

+ High concentration formula to battle skin blemishes, soothe skin and improve overall skin health
+ Targets breakouts, minimises pores and decongests skin by regulating sebum production
+ Boosts the skin's immunity and improves moisture retention
+ Repairs damaged skin and promotes creation of Collagen
THE ORDINARY
NATURAL MOISTURISING FACTORS 100ML

+ Direct topical supplement of multiple Amino Acids, Fatty Acids, Hyaluronic Acid and other compounds that are naturally present in skin
+ Keeps the outer layer of skin protected and perfectly hydrated
+ Offers immediate and long-lasting hydration
+ Non-greasy formula
THE ORDINARY
VITAMIN C 23% SUSPENSION + HA SPHERES

+ Offers Vitamin C in its pure form of L-Ascorbic Acid
+ Brightens and improves uneven skin tone allowing you to wake up to visibly luminous, younger-looking skin.
+ Protects skin cells from breaking down by oxidative stress
Step 2: Apply Niacinamide + Zinc onto clean, dry skin.
Step 3: Apply Natural Moisturising Factors + HA
Step 2: Apply Brightening Peel Booster on both face and neck.
We recommend taking two days gap before using it again for the first week, to build up skin tolerance.
Step 3: Apply Niacinamide + Zinc to skin
Step 4: Apply Natural Moisturising Factors + HA
Step 2: Apply Natural Moisturising Factors + HA
Step 3:Finish off with applying Vitamin C 23% Suspension + HA to skin
---
Pigmentation Control set is a beginner level pigmentation set that targets and breaks down pigmentation at the surface layer of the skin, such as pigmentation due to acne scarring, sun spots, dark spots from extensive exposure to the sun, and brightens overall skin tone to deliver a much more even complexion within 4 to 6 weeks of continuous use. This set contains:
The Ordinary Niacinamide 10% + Zinc 1% 60ml

The Ordinary Natural Moisturising Factor 100ml

The Ordinary Vitamin C 23% Suspension + HA Spheres 30ml

Mesoestetic Brightening Peel Booster 50ml
---
It's been a fruitful investment
I bought this to tackle my years of hyperpigmentation on my face. I really wanted to deal with it with topical creams before I went with any laser options. I used this set two times a day and in two weeks time, I was like OMG my skin tone is 1 tone up and brighter. It was very noticeable to me and my husband noticed it straight away too!
The difference is, the brown pigmentation parts now have changed to slight red. I am very excited about the results so far and I want to continue using it to see more. This set has been an investment to my skin and I am sure it will be the same to you too :-)
INLOVE 🥰
The products have been amazing so far. Mr brains and Brawn also left a cute note and my product was packaged with so much love. Will definitely buy again.
Nice affordable products
I love the quality of these products that come at an affordable price. The face cleaner was by far my favourite product in the treatment pack I purchased. However at this point I am yet to see any improvement on the visibility of my pigmentation, as it is still very present
Pigmentation control set
Amazing, it's been just over 1 week of using these products and my skin feels good, looks clearer and i am very pleased.
Thank you Mr Brains and Brawn.
Skin redness be gone!
Firstly, in trying to find and support local businesses, I stumbled across Mr Brains and Brawn online and the customer service, the replies to questions and the general kindness is second to none, and I can't thank them for that enough.
The products are simply amazing. The Shake and Wake face cleaner smells so damn good and makes my face feel great first thing in the morning. The rest of the products are doing tremendous things for my red skin and patchy tone. I've been using it for one week now (about 9 days more so) and people are already seeing a brighter and smoother complexion and I see it too?
Thank you so much Mr B & B