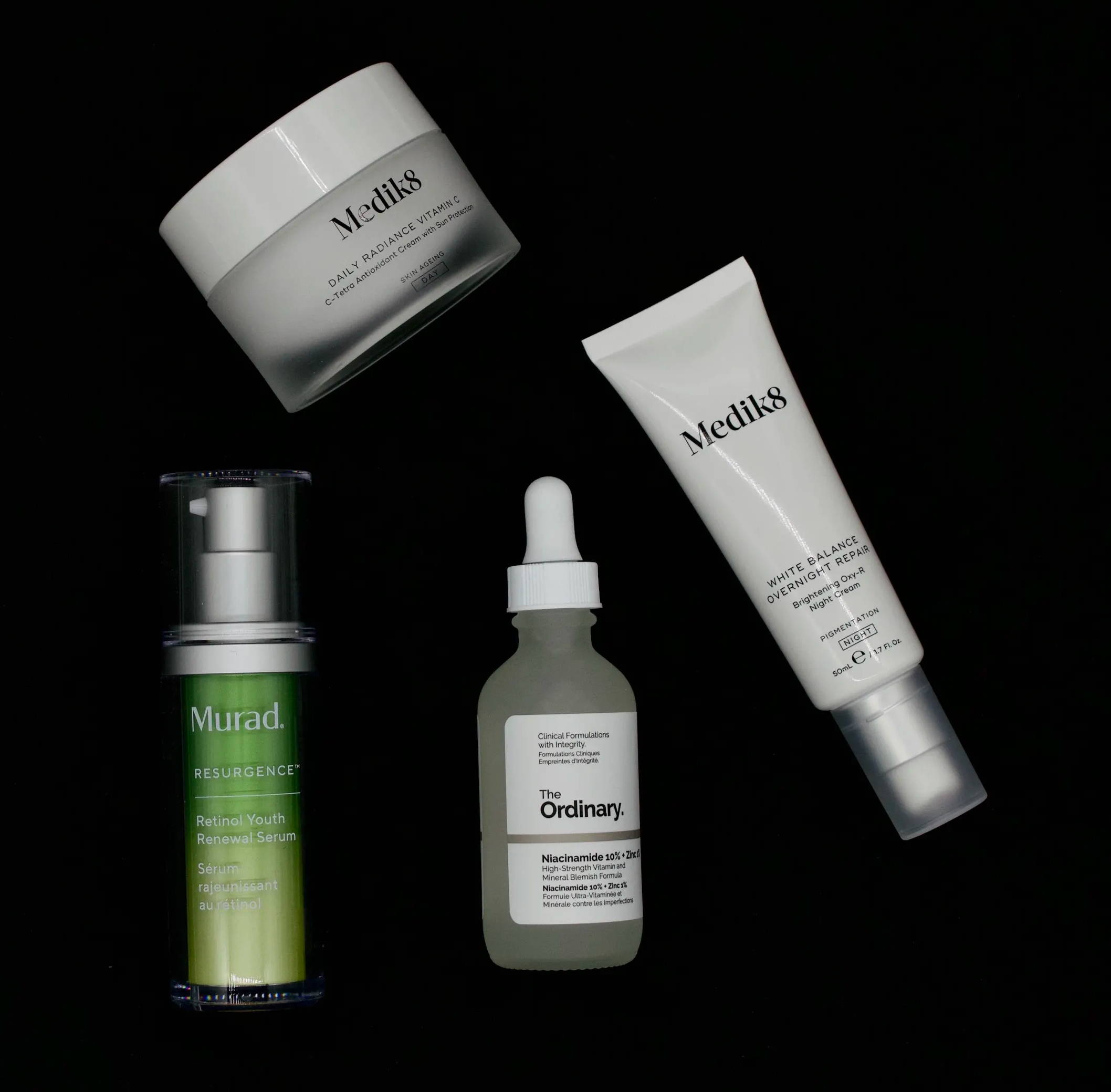 DERMAL (DEEP) PIGMENTATION CONTROL SET
— For Sensitive Skin

See significant lightening of deep pigmentations caused by hormones or other factors within 4 to 6 weeks.
Shop before 12noon (AEST) for same day shipping
Free Personal Consultation Available
30 Day Hassle Free Return

Each ingredient in this set is clinically proven to optimise skin cell turnover, contributing to the effective breakdown of pigmentations at the dermal level of the skin.

Within 4-6 weeks of continuous use, you will see:

+ Less Surface & Deep Hyperpigmentations
+ More Even Skin Tone & Complexion
+ More Plump & Youthful Looking Skin
+ Better Skin Texture & Radiance
Suitable for all skin types including sensitive skin

THE ORDINARY
NIACINAMIDE 10% + ZINC 1% SERUM 60ML

+ Clinically proven to stop the transfer of pigments within the skin
+ Increases Collagen production which may also contribute to the removal of unwanted pigmentation
+ Calms and soothes skin, effective for hyperpigmentation associated with inflammation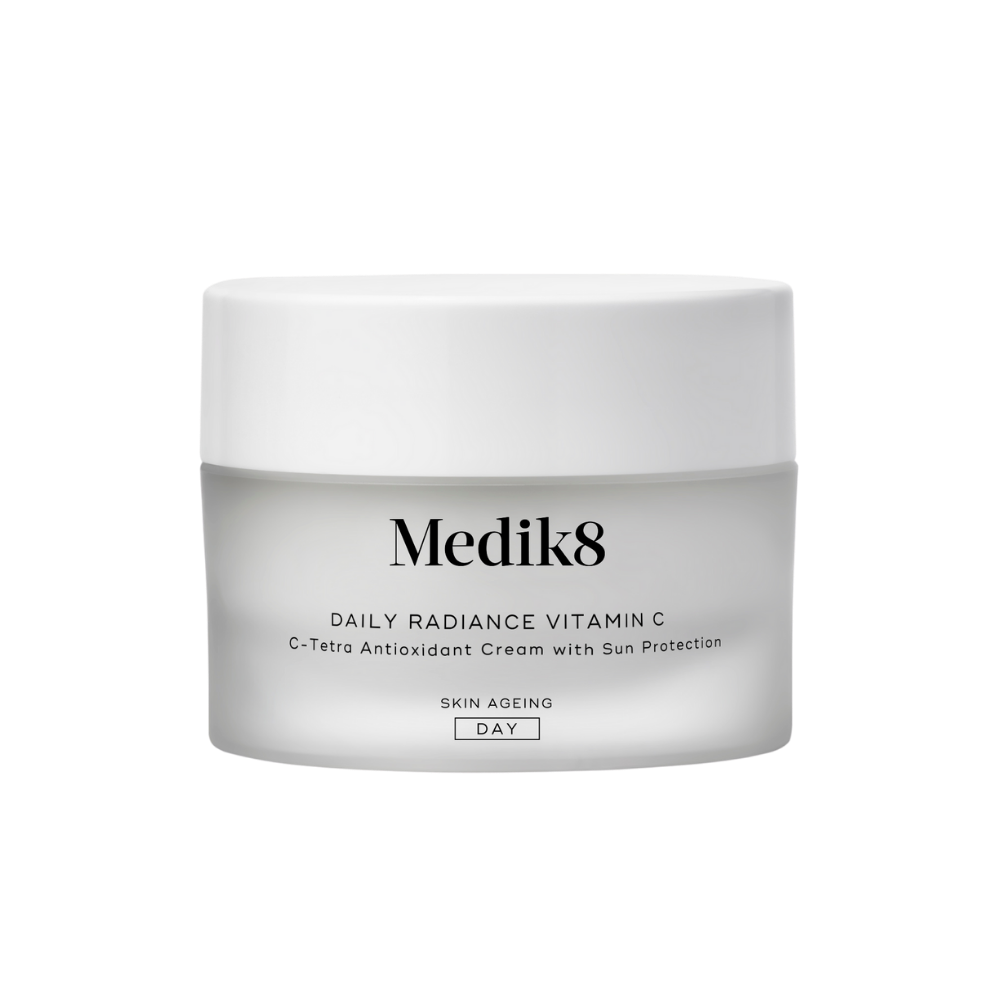 MEDIK8
DAILY RADIANCE VITAMIN C CREAM 50ML
+ Reduces Hyperpigmentation by reducing the production of Melanin
+ Brightens skin by lightening dark spots and improving overall skin tone.

+ Studies show Vitamin C is also effective in preventing UV-induced skin pigmentation because of Vitamin C's ability to neutralise free radicals
+ Leaves skin nourished and supple, with even complexion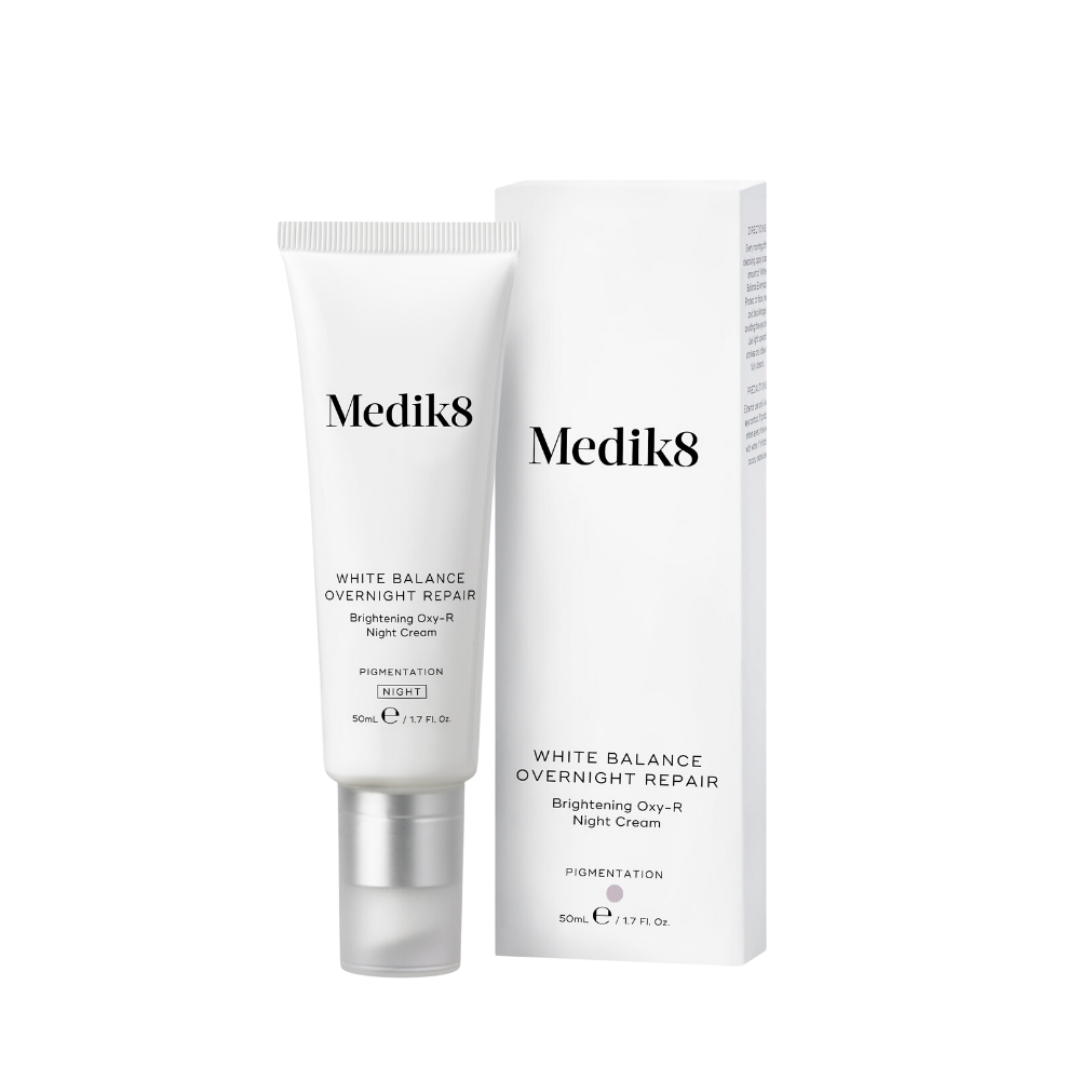 MEDIK8
WHITE BALANCE OVERNIGHT REPAIR 50ML

+ Patented Oxyresveratrol (Oxy-R) technology - helps lighten the appearance of dark spots and balance uneven skin tone
+ Efficiently blocks Tyrosinase, the enzyme which produces Melanin pigment in the skin, while natural extracts of Liquorice and Mulberry softly brighten the skin
+ Fast absorbing, ultra rich yet non-greasy
MURAD
RETIONL YOUTH RENEWAL SERUM 30ML
+ Retinol causes hyperpigmentation in the Dermal layer to fade by optimising skin cell turnover and Collagen production
+ Breakthrough Retinol Tri-Active Technology - a fast-acting Retinoid, time-released Retinoid and a Retinol booster
+ Tested safe for sensitive skin
Step 2: Apply a few drops of Niacinamide Serum.
Step 3: Apply Medik8 Daily Radiance Vitamin C.
Step 2: Apply a few drops of Murad Retinol Youth Renewal Serum.
*If you have never used Topical Retinol or Vitamin A products before, please start using this product only twice weekly for 2 to 4 weeks, and slowly increasing it to every second night as directed in this regimen.
Step 3: Apply Medik8 White Balance Overnight Repair.
---
Dermal (Deep) Pigmentation Reduction Set - For Sensitive Skin is specially designed for people with both hyperpigmentation and sensitive skin concerns. This set targets and breaks down pigmentation at multiple layers of the skin, brightens dark spots and optimises skin cell turnover to deliver a much more even skin tone and complexion within 4 to 6 weeks of continuous use. This set contains:
The Ordinary Niacinamide 10% + Zinc 1% 60ml

Medik8 Daily Radiance Vitamin C Cream 50ml

Medik8 White Balance Overnight Repair 50ml

Murad Retinol Youth Renewal Serum 30ml
This set is suitable for any skin types, including sensitive skin. Since this set does not contain any products with Direct Acids (chemical exfoliants or AHAs), it is suitable for those who would prefer treating their hyperpigmentations with a gentler approach.
If you do not have sensitive skin, please also check out Dermal Pigmentation Reduction Set.
---
Worked wonderfully on my skin
I think it worked wonderfully on my skin, the dark melasma spots are definitely started getting lighter after the application of white balance brightening serum and there is hardly any acne on my face.
Great products for healthy skin
I bought the set majorly for my melasma dark spots Issue. After the first week itself I saw drastic change in my skin and friends complemented my glowing skin but my main concern was dark spots of melasma. I am not hoping for a miracle and I know it takes time to fade but was I expecting some improvement which actually didn't happen. Overall, the combination set is amazing for sensitive skin as I have no acne since I started these products and acne scars lightened as well but hoping to see some positive result for hyperpigmentation spots.