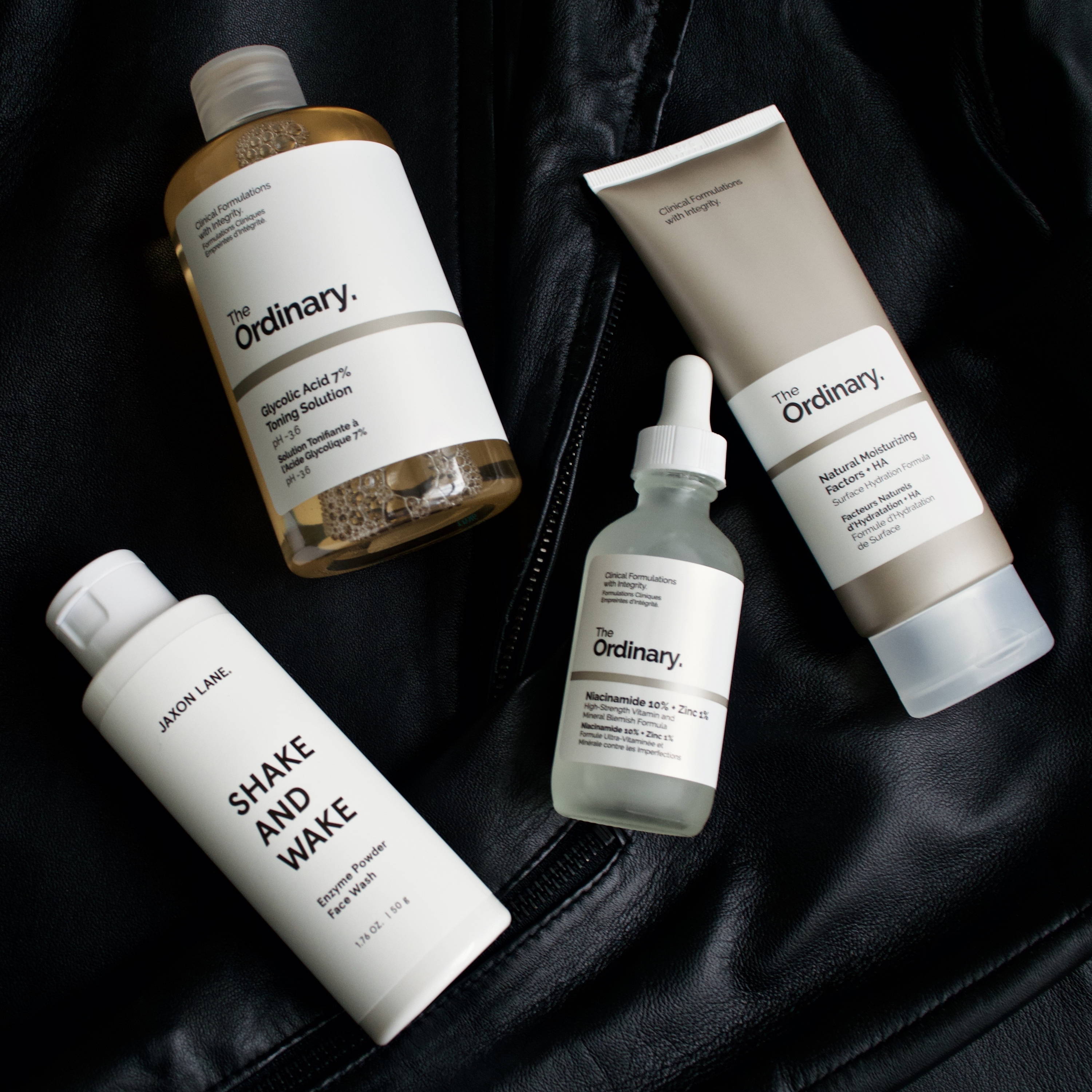 Expect visible reduction in blackheads, whiteheads & bumpy skin within 4-6 weeks.
Shop before 12noon (AEST) for same day shipping


Each ingredient in this set is clinically proven to reduce pore congestion and to help you get clearer, smoother skin.

Within 4-6 weeks of continuous use, you will see:

+ Significant Reduction in Congested Pores, Blackheads & Whiteheads
+ Less Bumps & Smoother Skin
+ Less Occurrences of Pimples
+ Even Skin Tone & Complexion
Suitable for Normal, Oily, or Combination Skin Type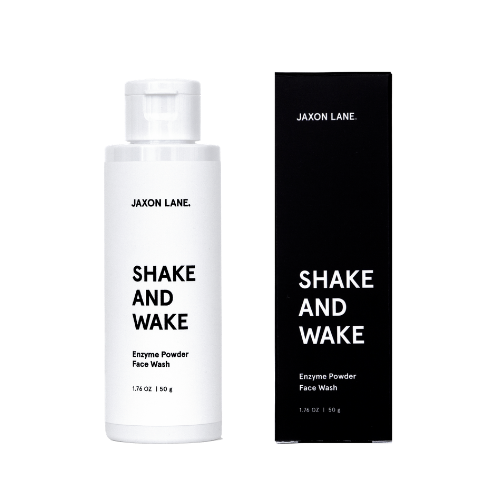 JAXON LANE
SHAKE & WAKE FACE WASH 50G
+ Winner of Valet Mag 2019 Grooming Award
+ Enzyme face wash powder that lathers into a silky foam
+ Gets rid of germ, oil & dirt effectively
+ Cleans your pores from deep within revealing clean, clear skin
THE ORDINARY
GLYCOLIC ACID 7% TONING SOLUTION 240ML
+ Gently exfoliates the skin to keep pores clear of dirt and impurities, revealing brighter fresher skin
+ Reduces oiliness, dullness and uneven texture
+ Reduces fine lines and wrinkles
*Do not use Glycolic Acid on sensitive, peeling or compromised skin.
*Avoid the eye contour and contact with eyes both during application and rinse off.
* This product may increase your skin's sensitivity to the sun, therefore, suncreen is recommended while using this product.
THE ORDINARY
NIACINAMIDE 10% + ZINC 2% 60ML

+ High concentration formula to battle skin blemishes, soothe skin and improve overall skin health
+ Targets breakouts, minimises pores and decongests skin by regulating sebum production
+ Boosts skin's immunity and improves moisture retention
+ Repairs damaged skin and promotes creation of Collagen
THE ORDINARY
NATURAL MOISTURISING FACTORS 100ML

+ Topical supplement of multiple Amino Acids, Fatty Acids, Hyaluronic Acid and other compounds that are naturally present in skin
+ Keeps the outer layer of the skin protected and perfectly hydrated.
+ Non-greasy, immediate and long lasting hydration
Step 1: Wash your face with Shake & Wake.
Pour nickel size amount into hands. Add water and rub hands together to create a foam. Massage onto wet face, avoiding eyes, and rinse off completely.
Step 2: Apply a few drops of Niacinamide + Zinc Serum
Step 3: Finish off with applying Natural Moisturising Factors + HA.
Step 4: Your choice of sunscreen
Step 1: Wash your face with Shake & Wake.
Pour nickel size amount into hands. Add water and rub hands together to create a foam. Massage onto wet face, avoiding eyes, and rinse off completely.
Step 2: Saturate a cotton pad with Glycolic Acid Solution and sweep across face and neck. (You can use it every day in the PM however, we recommend using it every second day after cleansing.)
Step 3: Apply Niacinamide 5% + Zinc 1% serum
Step 4 (Optional): Apply Natural Moisturising Factors + HA
---
Clean Pores Essentials Set reduces pore congestion in the skin to deliver clearer, smoother skin in as little as 4 weeks of continuous use. This set contains:
Jaxon Lane Shake and Wake Powder Facial Cleanser 50g

The Ordinary Glycolic Acid 7% Toning Solution 240ml

The Ordinary Niacinamide 10% + Zinc 1% 60ml

The Ordinary Natural Moisturising Factors 100ml
See our recent blog post related to acne caused by face masks "Maskne"
---
One of the bottles was opened, and some liquid spilled as well.
In general all the products were good.
Hi Marlon, Thank you for your feedback. This is very rare, it could be a defect from the manufacturer and we would love the opportunity to further assist you. It'd be great if you could email us on
info@mrbrainsandbrawn.com
with a picture of the product, we could arrange a replacement for you. We would also appreciate you leaving your feedback after you've tried Clean Pores Essentials. We look forward to hearing back from you!
Better than the ones I've used before
These products are so much better than the ones I was advised to use in the past by other shops. I am very cautious about my acne/pimple prone face and I am very happy with the results. Now looking for other products to add on as I want perfect skin as much as possible all round.
Still haven't received items
Hey I still haven't received any shipping info or the products that I ordered
Dear Jamie, Sorry to hear that. The shipping info along with the tracking number was sent to your email address you provided during check out. We will resend it to you again. We have checked with Auspost regarding your parcel. Your parcel was supposed to be delivered on the 29th June, however, it has been delayed. According to Auspost, delayed items are delivered within 3 business days from the initial delivery timeline. Please be advised that we are experiencing occasional delays because of COVID and we appreciate your understanding. You can also email us at
info@mrbriansandbrawn.com
or call us directly if have any queries related to our shipping or products.
Great product
This whole set is amazing. My skin is more smoother, my pores are barely visible I'm loving the results. The only issue I had was my skin was a bit sensive to the potency of the product (discolouration does not show due to dark complextion) . I had a bit of irritation (which you could feel, but was not visable) however after persevering for 3 weeks the results were worth the struggle. I noticed that my complextion was glowing more and much more brighter.