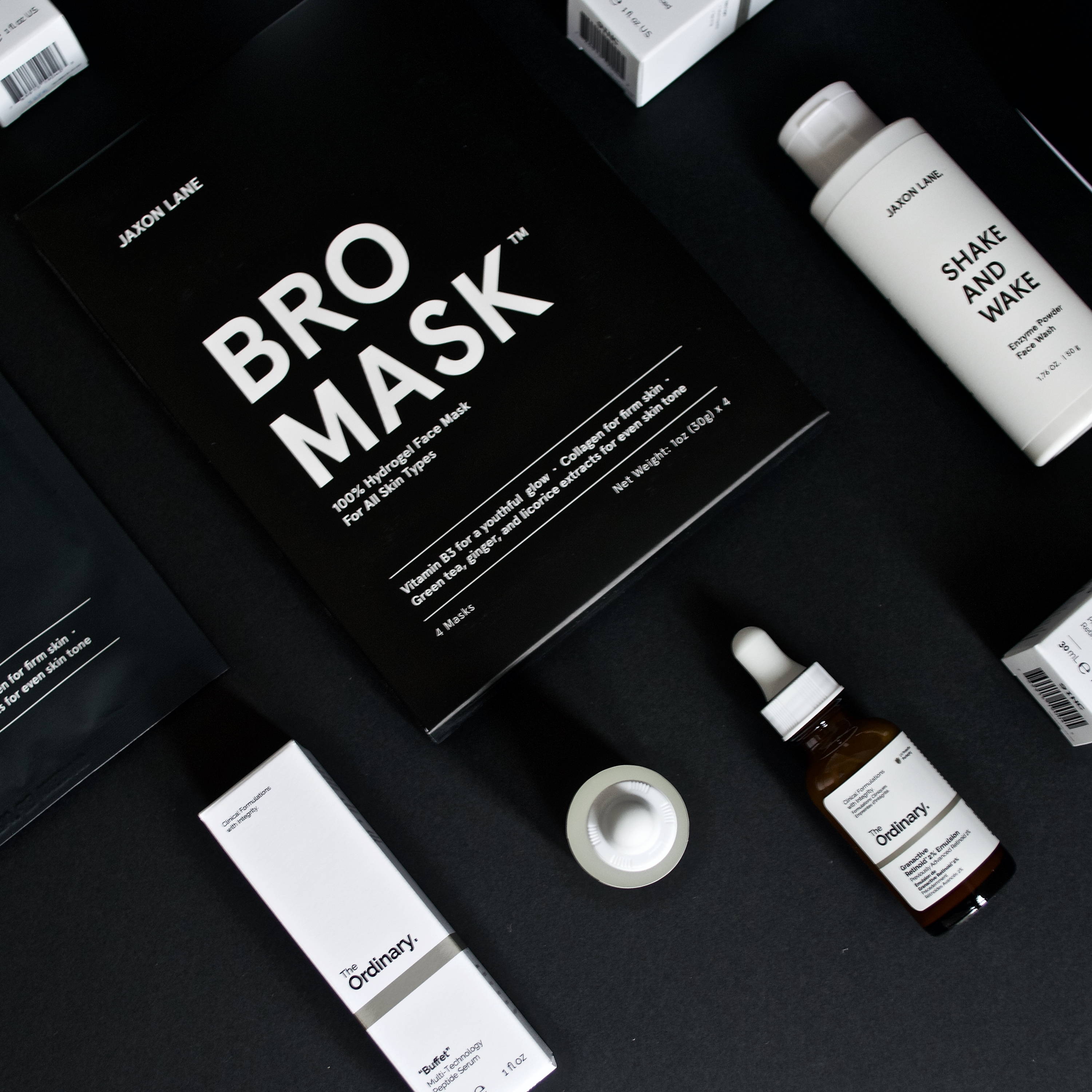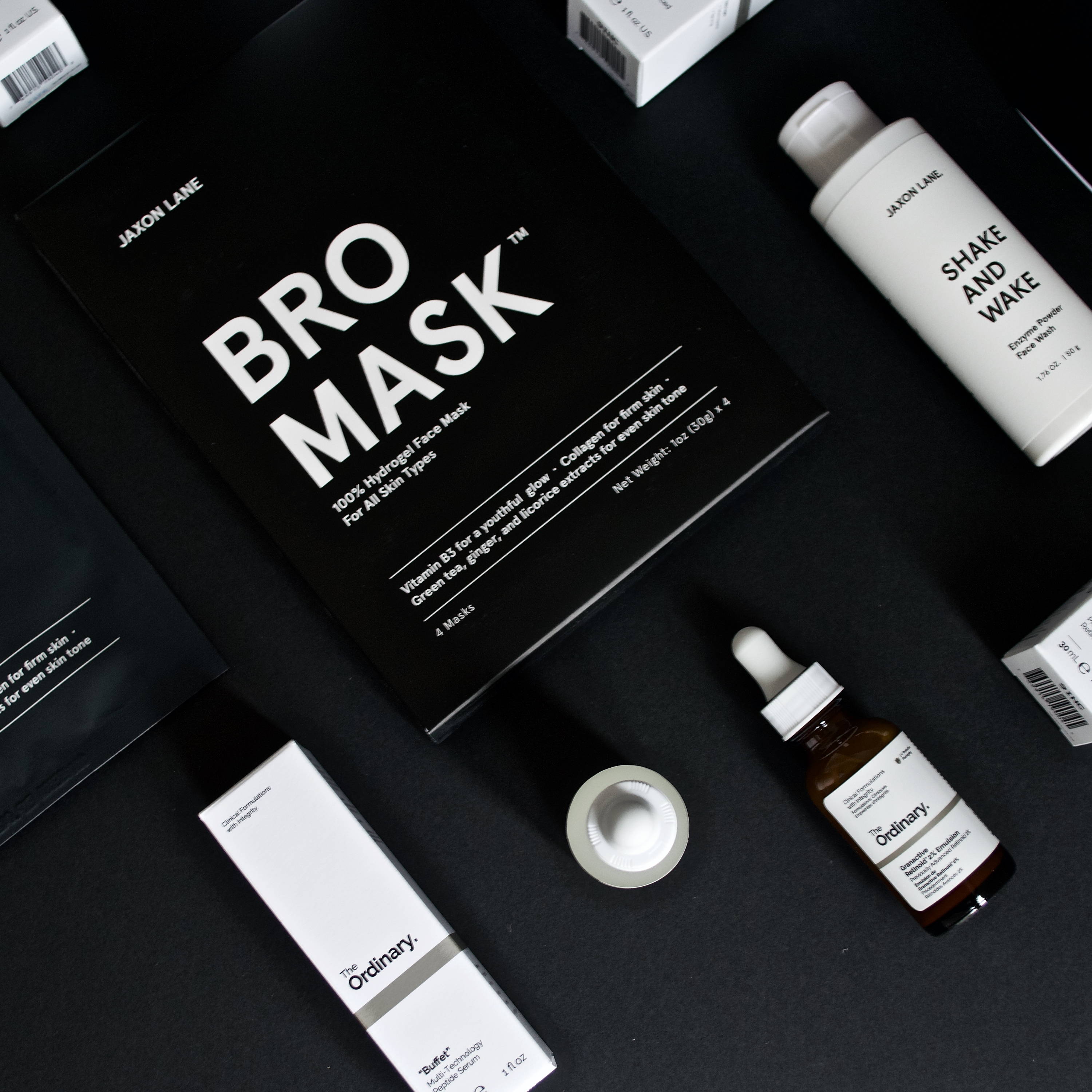 EVIDENCE-BASED ANTI-AGEING SET
Expect visible reductions in both dynamic & static lines, improvement in skin hydration and texture within 4-6 weeks.
Shop before 12noon (AEST) for same day shipping


Each ingredient in this set is clinically proven to improve skin health and combat all signs of ageing.

Within 4-6 weeks of continuous use, you will see:

+ More Plump & Hydrated Skin
+ Even Skin Tone & Smoother Skin Texture
+ Reduction in Dynamic & Static Lines
+ Nourished, Youthful-looking Skin
Suitable for all skin types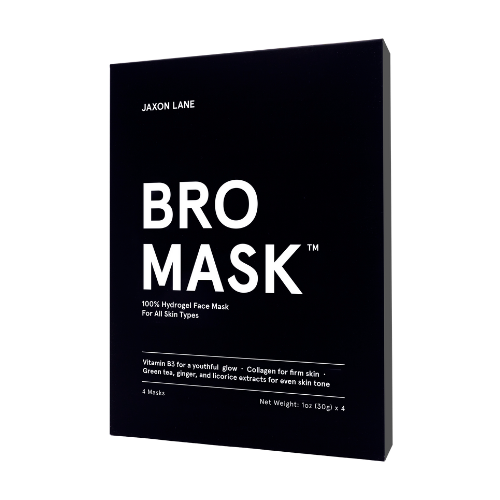 JAXON LANE
BRO MASK (SET OF 4)
+ A proprietary blend of 12 vitamins and plant-based ingredients combined with 100% Hydrogel technology
+ Hydrates the skin and gives it a radiant, refreshed look
+ See visible improvements after leaving the mask on for 20 minutes
THE ORDINARY
"BUFFET" + COPPER PEPTIDES 1% SERUM

+ Copper peptide targets areas where your skin is struggling, improving textural damage and evening out skin tone
+ Matrixyl 3000 and other youth-boosting peptide complexes stimulate Collagen synthesis
+ Combination of Probiotic complexes, Amino Acids & Hyaluronic Acid offer supreme hydration
+ 11 skin-friendly amino acids 'plump up' fine lines
+ Diminishes the depth of furrows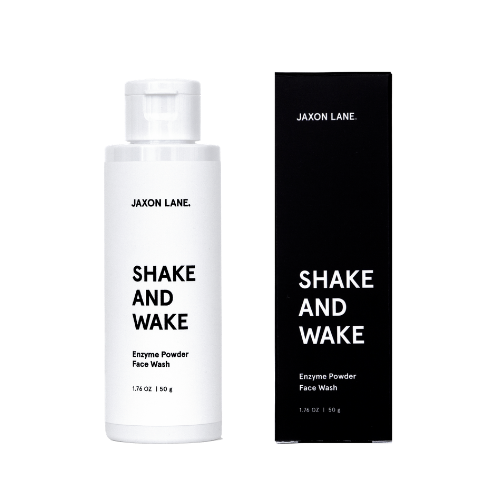 JAXON LANE
SHAKE & WAKE FACE WASH 50G
+ Winner of Valet Mag 2019 Grooming Award
+ Enzyme face wash powder that lathers into a silky foam
+ Gets rid of germ, oil & dirt effectively
+ Cleans your pores from deep within revealing clean, clear skin
Step 1: Wash your face with Shake & Wake.
Pour nickel size amount into hands. Add water and rub hands together to create a foam. Massage onto wet face, avoiding eyes, and rinse off completely.
Step 2: Apply a few drops of "Buffet+ Copper Peptides 1%" serum all over your face.
Step 1: Wash your face with Shake & Wake.
Step 2: Apply a few drops of "Buffet+ Copper Peptides 1%" serum all over your face.
Leave Bro Mask on your face for 20 minutes, once or twice weekly to boost hydration and radiance.
Perfect!
Can not fault the products at all, customer service is Spot on with all questions answered. Products we're shipped quickly and packaged nice to ensure quality of the products. I can already see great results in my skin within 14 days that I have had the products, the shake and wake would have to be my favourite of all the feeling of your skin after washing it with this is amazing. All serums are great as well using the eye serum daily along with the daily serum, my skin stays hydrated all day and not left feeling greasy or oily. Would happily recommend to my friends and family.
Clean pores anti ageing regimens
Great service really helpful !
Great Results!
I am nearly 45, with three children. Dull skin and "lifelines" are regulars on my face. This set helps to ease the effects of aging in a gentle nourishing way. It absorbs quickly and easily and has become an essential part of my daily skincare routine. I have been following the regimen for almost a month now and I wake up to a smoother, softer complexion. And I'm sure it's helped curb the ravages of my young brood, sleepless nights and an endless runaround. Strongly recommend it!
love the results
My skin looks a lot better. Highly recommend.