The Ultimate Top 10 Hyperpigmentation Products, Creams and Treatments (Backed By Science)

Written by Mr Brains and Brawn , November 7th 2021
Medically Reviewed by Dr Jen Haley, Dermatologist
Hyperpigmentation. No matter who you are, what your gender is or what skin type you have, the chances are you're going to experience hyperpigmentation at some point in your life. With none of us being fans of an uneven skin tone, it's no wonder that there are so many hyperpigmentation products on the market.
From creams to serums and every other hyperpigmentation treatment in between, there are a plethora of products to choose from. So which will offer you the best (and let's be honest, fastest) solution to your hyperpigmentation?
Well, it depends on two factors.
Firstly, the reliability of the product itself. And since we're all about science-backed skincare around these parts, we've got that covered for you.
Secondly, the type of hyperpigmentation you're experiencing. Read on to find your perfect product pick.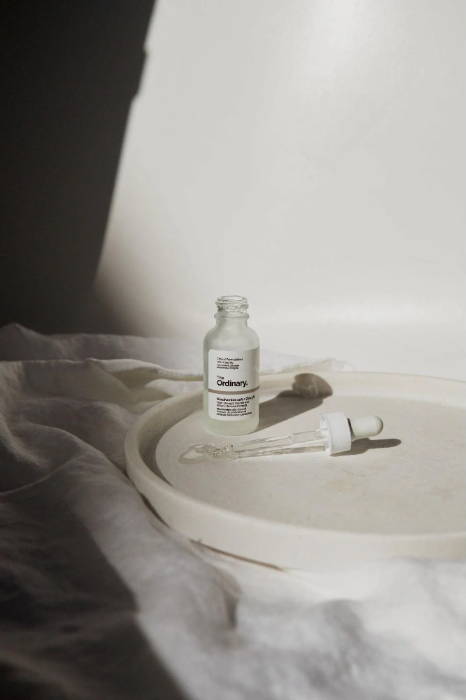 What triggers hyperpigmentation?

Hyperpigmentation is a direct result of excessive melanin production in the skin.
For most of us, this is triggered by either acne scarring or sun damage. Although other common causes include hormonal factors, such as pregnancy, and ageing (which is worsened, as always, by sun damage).
These hyperpigmentation products have been developed to target both the hyperpigmentation itself and its trigger. So you can start to feel that little bit more confident again, knowing that a more even skin tone is on its way.
iS CLINICAL - Super Serum Advance + 15ml/30ml

The good thing about acne scarring (yes, there's a good thing) is that it isn't permanent. Instead of staring in the mirror with frustration, you can start to exfoliate dead skin cells. As old skin cells are dislodged, the red scarring begins to fade. A lighter, brighter complexion takes its place.
The iS Clinical Super Serum Advance + is the hero of acne scarring treatment. It uses potent, natural ingredients to heal and protect ageing and sun-damaged skin. Formulated with time released L-ascorbic acid (vitamin C), performance maximising copper tripeptide growth factor, and hydrating hyaluronic acid. It also includes arbutin, pentapeptide amino acids, vitamin B5, centella asiatica, and zinc sulfate.
This extremely effective treatment reduces the appearance of stretch marks, scar tissue, uneven pigmentation and acne. The results start to appear in as little as 4 weeks. To further improve the skin's appearance, it encourages wound healing, collagen production and smoothness. It also provides protection against UV damage, environmental damage and free radical damage using potent antioxidants.
Best for post-inflammatory hyperpigmentation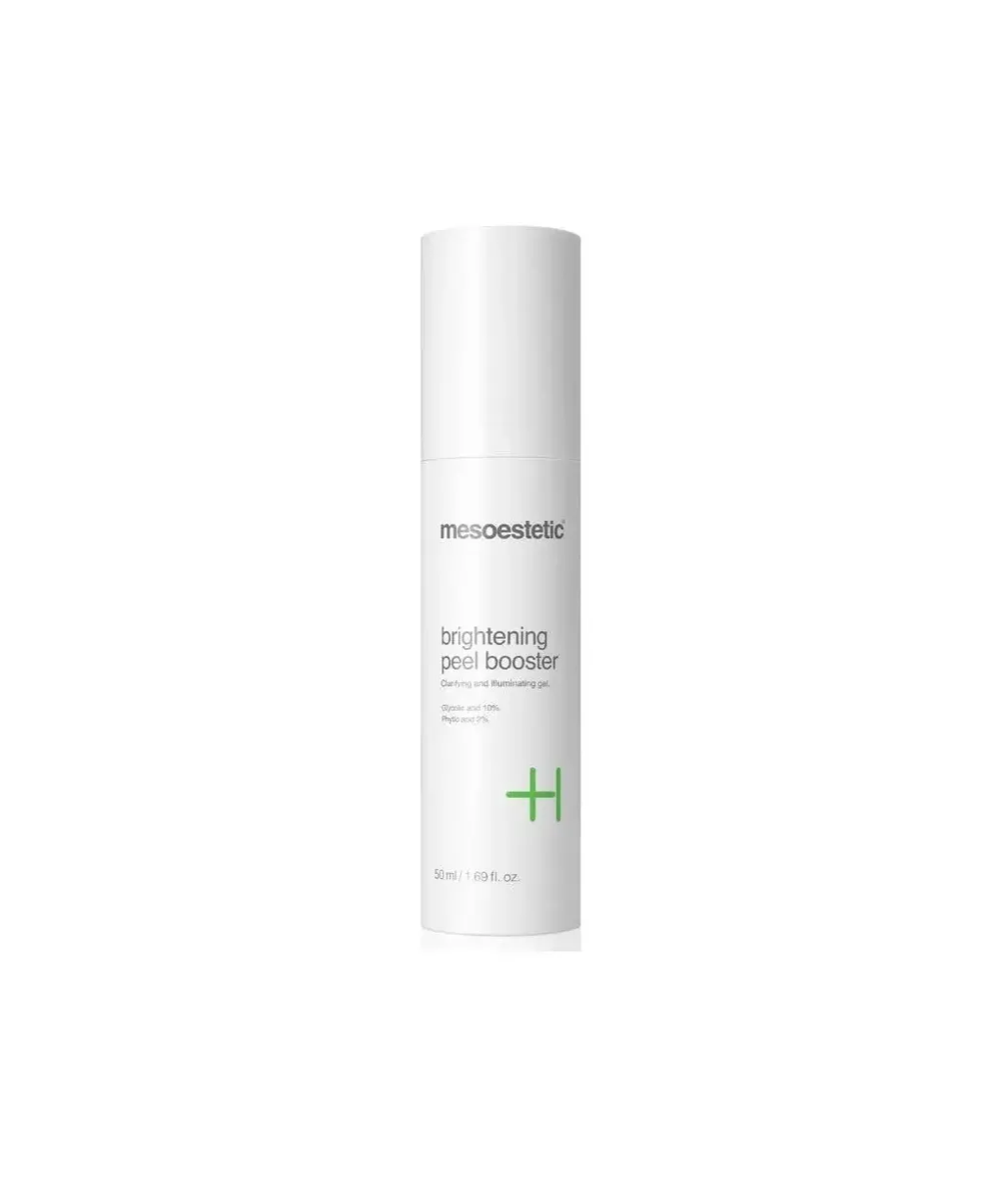 Mesoestetic - Brightening Peel Booster

The Brightening Peel Booster gel is based on a synergic combination of glycolic acid and phytic acid. Glycolic acid has effective exfoliating and regenerating properties which produce mild flaking, reducing the stratum corneum and boosting the antioxidant and depigmenting effects of the phytic acid.
This significantly improves the skin's ability to retain moisture and reactivate cell renewal while reducing pigment based lesions and blemishes. Pores are visibly smaller and dyschromia fades, leaving the skin lighter and glowing, with an even tone.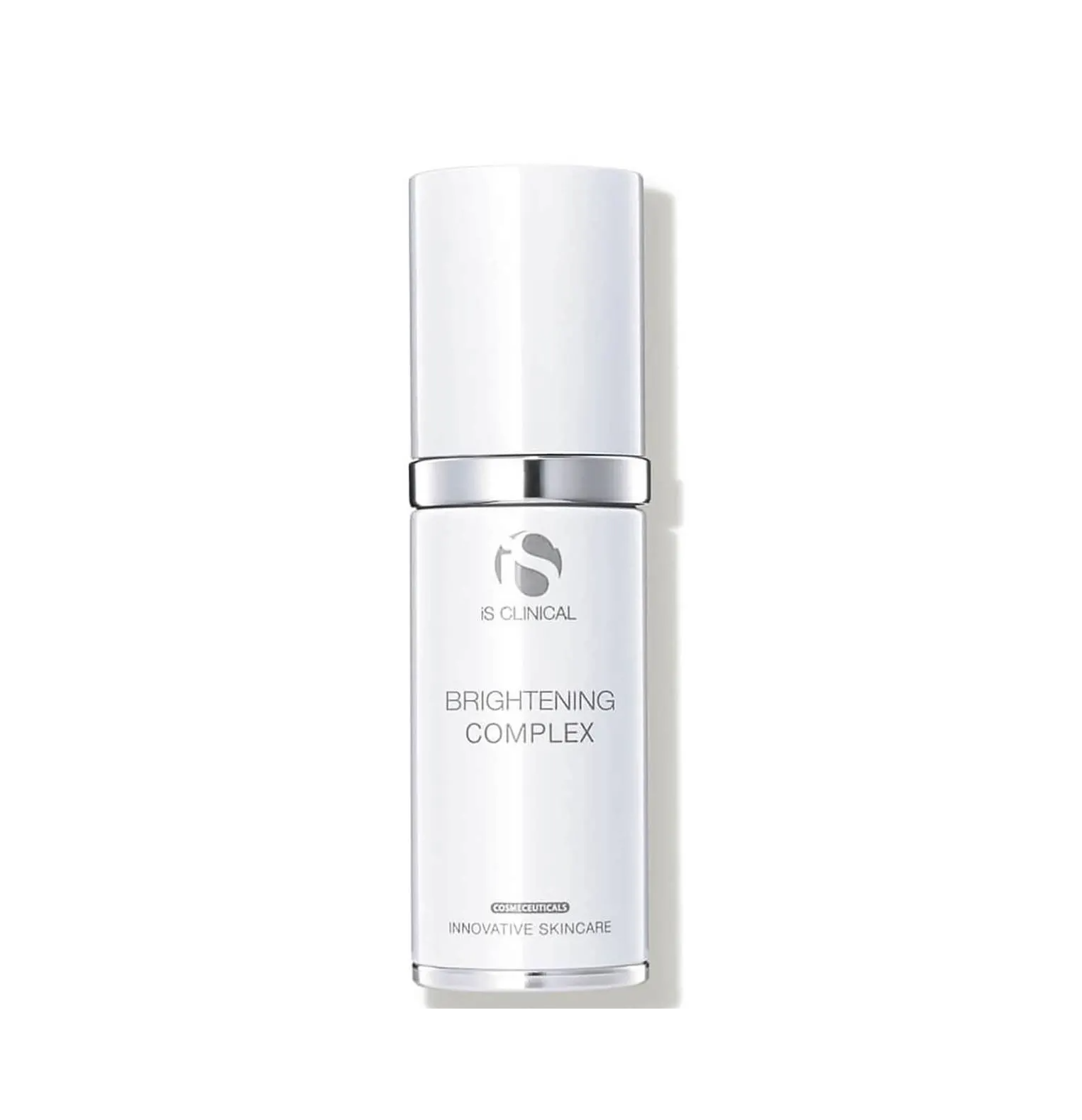 iS Clinical - Brightening Complex 30g

Stop pigmentation from all sides with iS Clinical Brightening Complex. It includes a cutting-edge formula for creating a lightened, brightened complexion. Packed with antioxidant protection, this lightweight fluid reduces inflammation, disrupts further darkening and exfoliates. Key ingredients Norwegian kelp and bearberry extract are fused into the revolutionary complex for their potent naturally lightening properties, while natural hydrators keep your skin comfortably moisturised.
By keeping the ingredients as safe for skin as possible, it diminishes the appearance of age spots and discolouration without increasing sensitivity in your skin. All at once smoothing over fine lines, visibly plumping you skin and targeting all 5 pathways of pigmentation, this elixir covers all the skin staple bases. Plus, it helps to minimise the appearance of pores for a truly flawless complexion.
Best cleanser for hyperpigmentation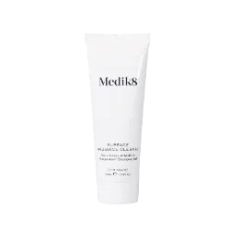 Medik8 - Surface Radiance Cleanse 150ml

The best way to treat hyperpigmentation is to bring pigmentation fighting products into your daily skincare regimen. That's exactly what this cleanser is for.
In Medik8's Surface Radiance Cleanse, Alpha Hydroxy Acid work to gently peel away the pigmented surface of your skin, to allow new skin cells to take their place. Beta Hydroxy Acid then works deeper into your pores, removing dead skin cells and breaking down potential blemish-causing blockages.
It's gentle and hydrating, yet still effective. Leaving you with softer, brighter, more youthful skin.
Best for a natural-looking glow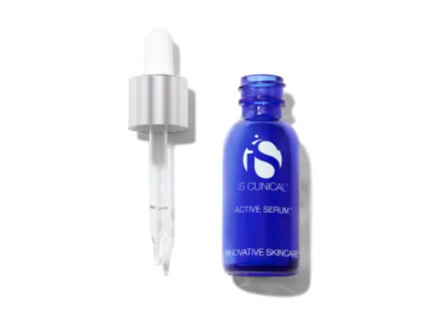 iS CLINICAL - Active Serum 15ml/30ml

Clinically-proven to provide both instant and long-term results, iS Clinical Active Serum smooths away fine lines and wrinkles while softening the skin's texture. It reduces the appearance of hyperpigmentation, redness and acne, leading to a clearer and healthier-looking complexion all year around. And it's reported to provide results in as little as 2 weeks.
Best for anti-ageing hyperpigmentation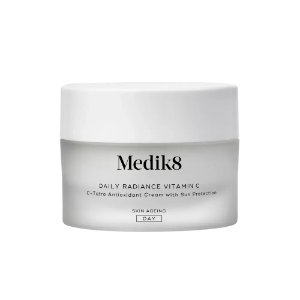 Medik8 - Daily Radiance Vitamin C 50ml

We all know that an even complexion and glowing skin can make us appear younger. But that impact becomes even greater when we find a product that protects the skin from environmental damage.
Medik8's Daily Radiance Vitamin C uses a lipid-soluble form of Vitamin C to protect your skin from damaging free radicals, neutralising unstable molecules that can damage DNA and speed up ageing in your skin.
It then goes one step further to bring in another layer of sun protection, with powerful UV filters to shield your skin from damaging rays (a big bonus for all you fellow Australians!). With protection from environmental damage, UV filters and a healthy dose of hydration, this is a product that works hard to get the job done.
Best for correcting hyperpigmentation from sun damage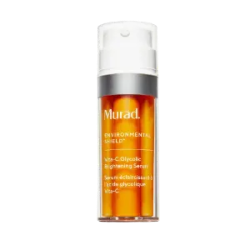 Murad - Vita-C Glycolic Brightening Serum 30ml

Ever noticed dark spots appearing on your skin after a particularly long stint in the sun? That's hyperpigmentation from sun damage, triggered by the sun's UV rays encouraging excessive melanin production in the skin.

Murad's Vita-C Glycolic Brightening Serum uses Glycolic Acid to clear away dead skin cells and reduce hyperpigmentation. Gold-Stabilised Vitamin C then works its way deep into the skin to revitalise dull sun-damaged skin for a healthy-looking glow. The result? Dark spots fade and skin luminosity returns.
Best for reducing hyperpigmentation, fast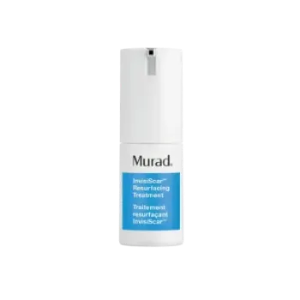 Murad - InvisiScar Resurfacing Treatment 15mL

Reducing hyperpigmentation is a long process that can take months, even years to complete. But sometimes we don't have that long. When you have a big event coming up and you need to treat smaller areas of your skin, this is your answer.
Murad's Invisiscar Resurfacing Treatment was designed to reduce skin discolouration and acne scarring in just 8 weeks. Salicylic Acid exfoliates the skin to unblock pores and reduce inflammation. Vitamin C and Hydroxytyrosol then reduce the appearance of dark spots. And, finally, light diffusers and blurring powders smooth everything over to create a luxuriously silky feel.
If you're on a deadline and have a small area to treat, then this is your hyperpigmentation product of choice.
For all-encompassing hyperpigmentation control

The pigmentation reduction regimen set

Sometimes you just need an easy routine to follow. So we've curated the perfect hyperpigmentation regimen for you
With a simple daily checklist, The Ordinary's Niacinamide 10% + Zinc 1% works together with its Ascorbyl Glucoside Solution 12% and Mesoestetic's Brightening Peel Booster to reduce surface-level pigmentation in 4-6 weeks.
Ideal for beginners looking to use hyperpigmentation products for the very first time.
Best for preventing hyperpigmentation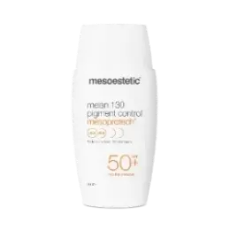 Mesoestetic - Mesoprotech Melan 130 Pigment Control

We've lost count of the number of customers who come to us for skincare consultations where sun damage is the primary trigger for their hyperpigmentation.
Our most frequent advice? Give your skin the sun protection it deserves. Mesoestetic's Mesoprotech Melan 130 Pigment Control helps prevent hyperpigmentation with powerful UV filters to give it an SPF of 50+. Whilst Azeloglycine helps to reduce pigmentation, increasing your chances of an even skin tone (without any typical sunscreen streaks).
Looking for even more hyperpigmentation products?
---