7 Things To Slow Ageing If You Are In Your 30s
By the time you hit your 30s, new skin cells reappear to the surface every 28 to 35 days, as opposed to every 14 days when you were in your early 20s.
This is why you may start seeing some changes appearing in your skin. The most common changes during early 30s are irregular pigmentation, drier skin texture and broken blood vessels, especially if you have an active outdoor life. In mid-thirties, fine lines may start to appear around the eyes as crow's feet and lines between the nose and mouth as "smile" lines. In late-thirties you may see some forehead and frown lines showing up. Lips and cheeks may start to lose volume, as does the area under the eyes. Loss of volume under the eyes gives a hollow or tired appearance. All of these together may make you look tired and worn out even when you are not.
If you are in your 30s, please keep reading. It's time to reconsider your skincare. How you look after your skin in your 30s will determine how much younger you look when you are 40.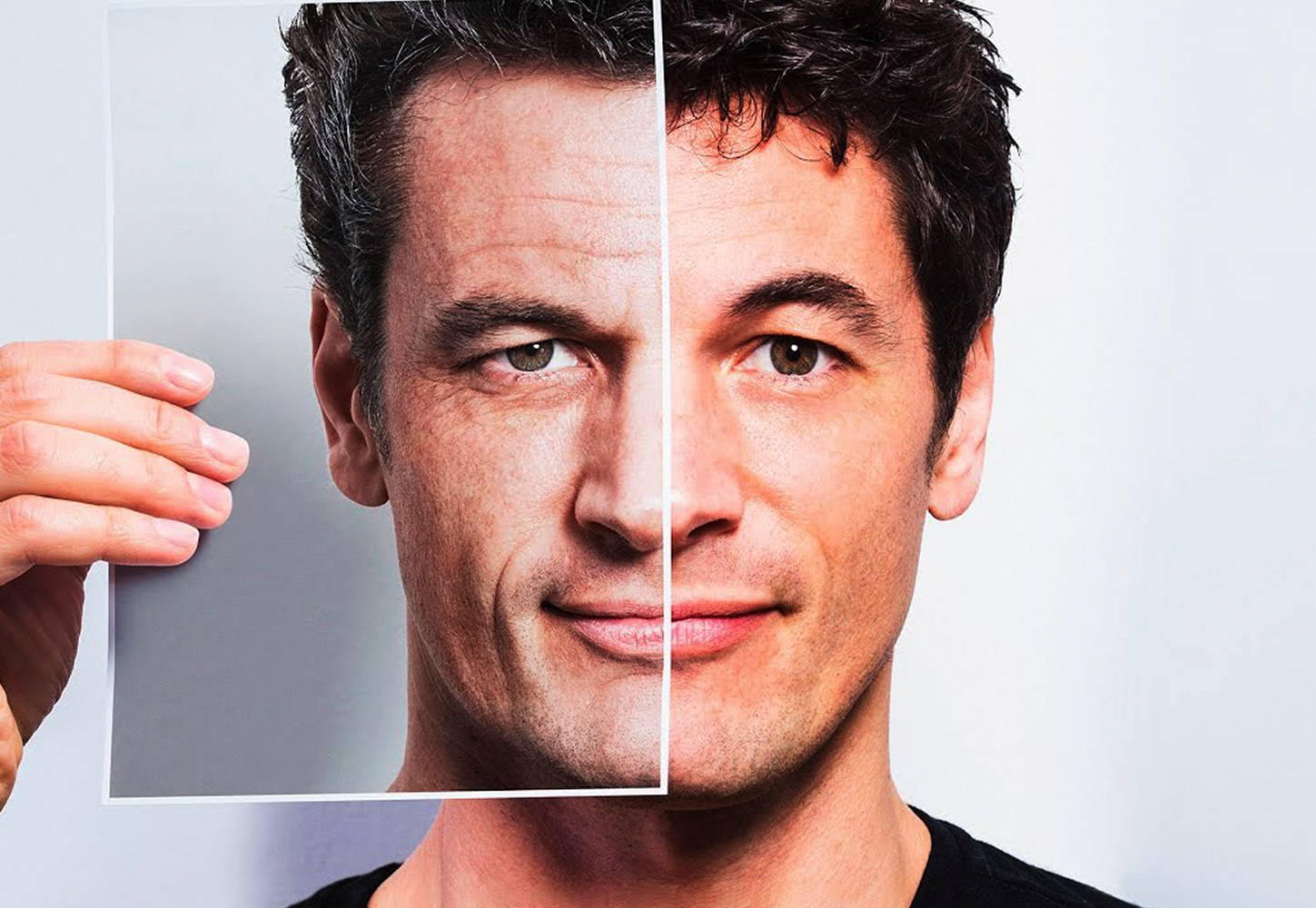 We know skincare is important but how do we get started? What products should we include in our daily skincare routine and how do we use them? These might be the questions you have in your mind especially if you are new to skincare but don't fret! We will be covering that for you in this article.
Let's start with the 7 things you can do in your 30s to slow down skin ageing
1. Follow a Daily Anti-Ageing Skincare Regimen
Consistency is the key. You can't stop ageing but you can definitely slow it down by following an anti-ageing skincare regimen. Procrastinating doesn't do any good for your skin health.
2. Use Sunscreen Every Day and Don't Tan on Purpose
Exposure to Ultraviolet (UV) light breaks down skin's connective tissue — Collagen and Elastin Fibers, which lie in the deeper layer of skin (Dermis). This sun damage and the breakdown of Collagen can lead to wrinkles. Therefore, don't forget to always use a broad-spectrum sunscreen with SPF 50+
We recommend Mesoestectic Mesoprotech Light Water Anti Ageing Sunscreen which comes with SPF 50+ protection and is specially formulated to protect against UVA, UVB rays and Infrared radiation. It is also formulated with Collagen Pro-47 that protects and increases the presence of high quality collagen in the skin.
3. Use Vitamin A (Retinol) Cream or Serum
Retinol (Vitamin A) helps fade lines and wrinkles and delivers healthier youthful-looking skin by accelerating skin's cell turnover and encouraging healthier, younger cells to make their way to the surface of the skin.
If you are new to Vitamin A, start with a lower strength formulation every second day and slowly increase to daily application.
If you have sensitive skin, check out Murad Retinol Youth Renewal Night Cream and Murad Retinol Youth Renewal Serum.
4. Treat Uneven Skin Tone and Pigmentation
An effective chemical exfoliator helps to remove the dull, damaged surface layer, reduce pigment abnormalities, increase collagen production, smooth fine lines and restore youthful glow. More specifically, it evens out skin tone, lightens it, reduces visible flaws (including dark spots) and leaves your skin feeling nourished.
We recommend Mesoestetic Brightening Peel Booster. It comes with 10% Glycolic Acid and 2% Phytic Acid, which visibly improves dark spots, uneven skin tone, blemishes and signs of photo-ageing by reactivating skin cell renewal and inhibiting spot formation process.
5. Keep Skin Hydrated at All Times
Water is essential to maintain optimal skin moisture and deliver vital nutrients to the skin cells. It helps to replenish the skin tissue and assists in increasing its elasticity, resulting in a delay in the onset of ageing, like wrinkles and fine lines
Check out Nutrient Charged Water Gel from Murad. It locks in maximum hydration and retains it for 5 days after just three weeks of continuous use. Alleviates dryness, diminishes the appearance of fine wrinkles and soothes your skin.
Vitamin C promotes Collagen synthesis. Collagen is a protein that is vital for rebuilding healthy skin, and protects your skin from free radicals which can cause damage to our skin's DNA, the one which can speed up skin ageing. It may also reduce dark spots, sun spots and age spots by reducing the production of Melanin and brightening skin.
We recommend Daily Radiance Vitamin C from Medik8. It's a multi-functional Vitamin C cream that comes with sun protection and both Vitamin C and Vitamin E which work together synergistically as 'network antioxidants', boosting the cream's overall antioxidant effect.
7. Eat a Low-Glycemic Diet to Reduce Collagen Breakdown
There is scientific evidence that overindulging in simple carbohydrates like sugar, corn syrup, Dextrose, honey, white rice, white bread and fruit juice concentrate can prematurely age skin. Ingested sugar bonds with protein molecules, including those found in Collagen and Elastin, through a process called Glycation. This forms harmful molecules called Advanced Glycation End products (very cleverly called AGEs).
AGEs weaken Collagen and Elastin, which in turn leads to sagging and wrinkles, and harmful effects throughout the body.
So What Should Your Daily Anti-Ageing Skincare Routine Should Look Like?
You can't stop ageing, but you can certainly influence the rate and extent of ageing appearance. By using a mix of science-backed, effective ingredients to target ageing in different ways, any one can have youthful skin even when they are in their 40s or 50s! And most importantly, you should start now.
If you need help building a skincare regimen, here are our Evidence-Based Anti-Ageing Skincare regimen sets.
Evidence-Based Anti-Ageing Set for 30s
Evidence-Based Anti-Ageing Set for 40s
"Ageing is not lost youth,
but a new stage of opportunity and strength"

Written by Mr Brains and Brawn